Home > Saving > Savings Advice
Save Over $5,000: My Quick & Easy Guide
Published on September 28, 2023
Who would have thought that saving money could be as thrilling as spending it? That was until I got my hands on the 100 Envelope Challenge Binder – a game-changer in the world of finance. Let me tell you, it's not just a binder, it's the golden ticket to your savings goals.
This technique turns saving into an interactive experience. The randomness eliminates the monotony of saving a fixed amount each day, and the tactile action of placing cash into an envelope adds a level of psychological satisfaction that digital transfers simply can't match. This approach isn't just about stashing cash away, it's about transforming your relationship with money and making the process engaging.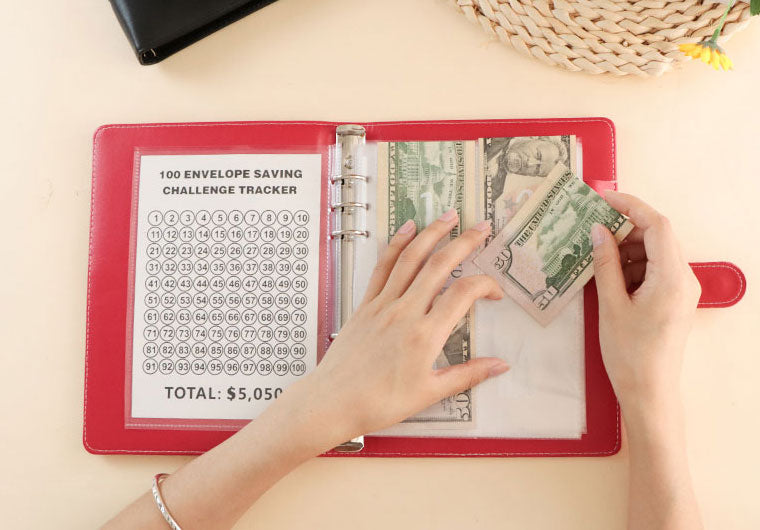 How It Works – A Step-by-Step Experience
Decide what you're saving up for – maybe a dream trip, a new gadget, a car, special birthdays, or any other financial target.
Customize your binder's cover with your name or your goal.
Step3: Envelope Selection
Select any one of the 100 envelopes. The number on it represents the dollar amount to save.
Put the amount of money that matches the number on the envelope into it. For example, if you pick envelope number 20, you'll put $20 into it.
After you fill an envelope, tick it off your savings tracker to visually record your achievement.
Continue filling envelopes, Once you've filled up all the envelopes, you'll have a grand total of $5050! Celebrate your achievement!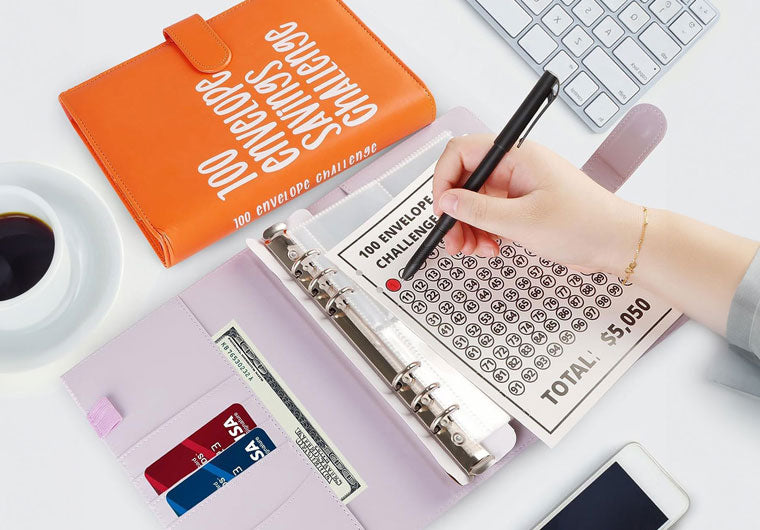 Why It's Gaining Popularity
✅ Joyful Saving: No more dreary deposits. This method brings excitement to each saved dollar.
✅ Financial Education: The binder is a phenomenal tool for teaching kids about money management.
✅ Thoughtful Gifting: Surprise someone special with a binder that blends finance and fun.
✅ Elegance Meets Durability: Crafted from premium materials for longevity and style.
Educational and Fun – A Testimony
"I never thought saving could feel this rewarding. It's like a game where the prize is your financial goal. It's not just me, my kids have never been more excited to learn about money!"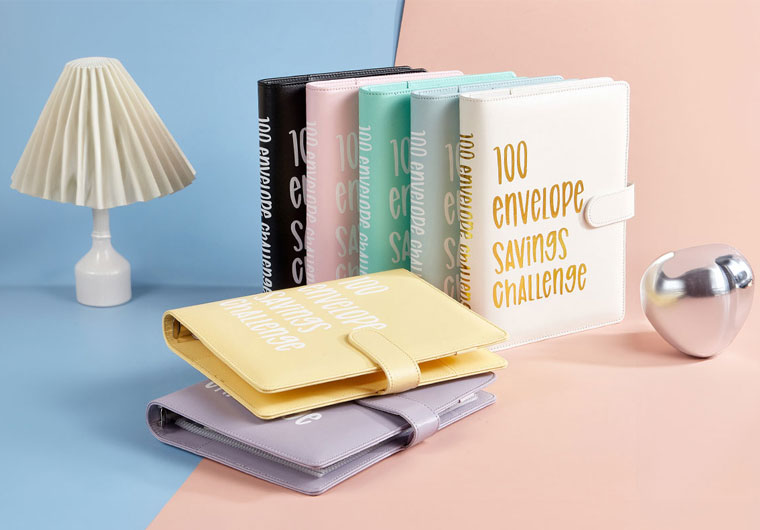 Your Next Step to Financial Success
If you're looking to transform how you save, the 100 Envelope Challenge Binder might just be your answer. It's not merely about saving money, it's about changing your approach to financial growth.
Transform the mundane task of saving into an invigorating adventure with our top-rated 100 Envelope Challenge Binder. For a fleeting moment, newcomers are invited to join the ranks of savvy savers with a jaw-dropping 50% discount. Make this stylish, educational, and incredibly fun savings binder yours for only $24.95 – a deal you won't find anywhere else.
Ready to Elevate Your Savings Game?
If it's still in stock, here is how to get yours:
2) Start your saving journey and watch your money grow.
*November 7, 2023 Update:
The 100 Envelope Challenge Binder, celebrated by financial gurus for its effectiveness and innovative approach to saving, is now available at an exceptional 50% discount for our first-time buyers! This offer is soaring in demand due to its unprecedented positive feedback, so seize this limited-time opportunity. But hurry – a deal this good won't last long.
Makes saving fun and engaging

Teaches kids financial skills

Unique, personalized gift idea

Durable, lightweight, and stylish design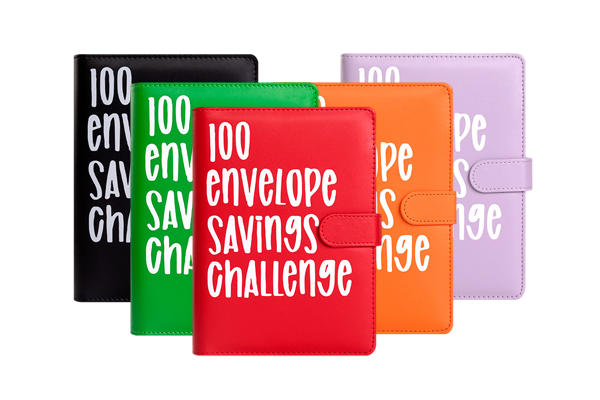 ✔️ 30-Day Money-Back Guarantee