BLACK FRIDAY!

BIG SALE!!!

10% OFF Code:

BF10

, Over

49 USD

Order
15% OFF Code:

BF15

, Over

99 USD

Order
🎄 Perfect Christmas Gift for You and Your Cat! 🎄
Playing games with your cat can be fun for both you and your pet. They not only provide mental stimulation and exercise for your cat, but they also help you to bond with them, building trust and affection between the two of you.
Most housecats—although they're much safer inside from disease and danger—tend to be overweight and underactive. Cats, like people and dogs, benefit from keeping fit and active, both mentally and physically. Exercise is essential for your cat's mental and physical health because it relieves stress and boredom, improves circulation, builds muscle tone and can prevent or reduce behavioral problems. So, we need to get our cats up and moving
Playing with your cat, or interactive play, is a great way to get your kitty moving every day. Especially if they are an indoor-only pet, your cat will benefit both physically and mentally, from kittenhood all the way through their golden years. While kittens and young adult cats tend to spontaneously play and entertain themselves, older and overweight cats may need you to help find their inner kitten.
This quick tongue game is the perfect Christmas gift for you and your cat, or you can also play with your family. Children will forget their screens with this new addictive game. Father and sons will have again good times together. And mums and girls too, for sure.
Package Size: 30x30x5.5cm / 11.8x11.8x2.2inch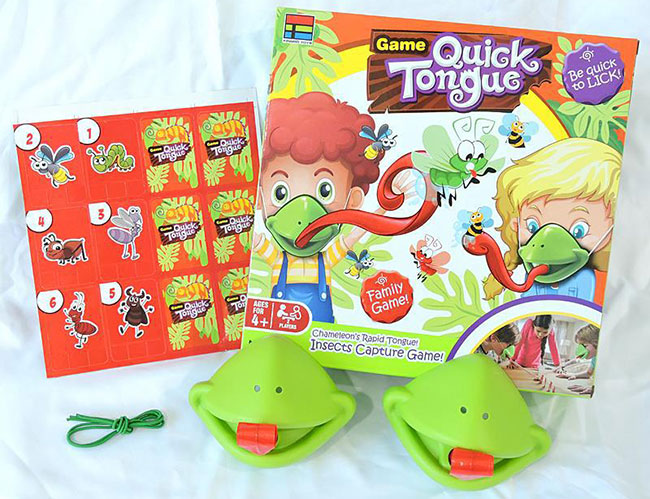 Our Guarantee:
Tracking number for every order
Safe payments via Stripe® and Paypal®
24/7 assistance support@shopxv.com
No hidden fees!