NEW: 🏆 2023 RATED PERFECT TOOL FOR SAVINGS GOALS.
Need a tool that makes saving fun? Our Envelope Challenge Binder is it!
💰 Makes saving fun and engaging
👨‍👩‍👧‍👦 Teaches kids financial skills
🎁 Unique, personalized gift idea
✨ Durable, lightweight, and stylish design
"This is a great way to encourage financial responsibility. It forces the user to develop great saving practices which is priceless. The cost of the item is inexpensive so it makes a great gift."
⭐⭐⭐⭐⭐ - Tara Howard
View full details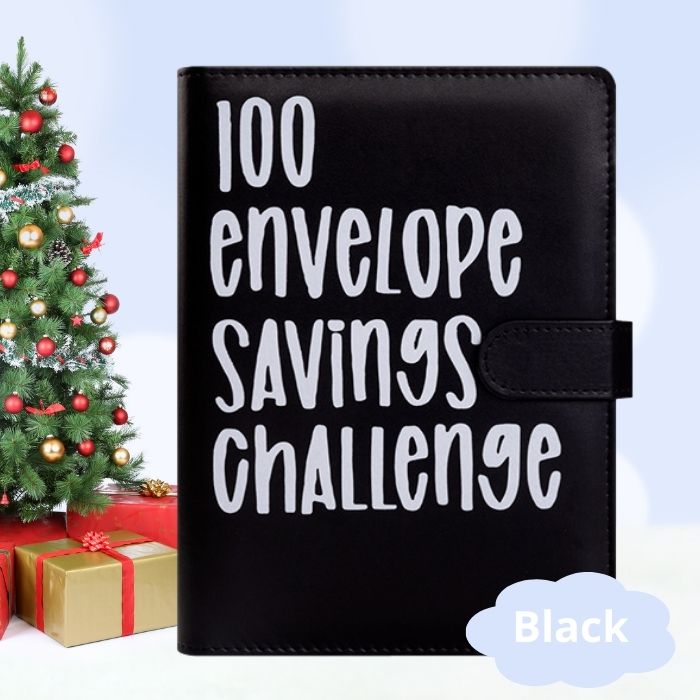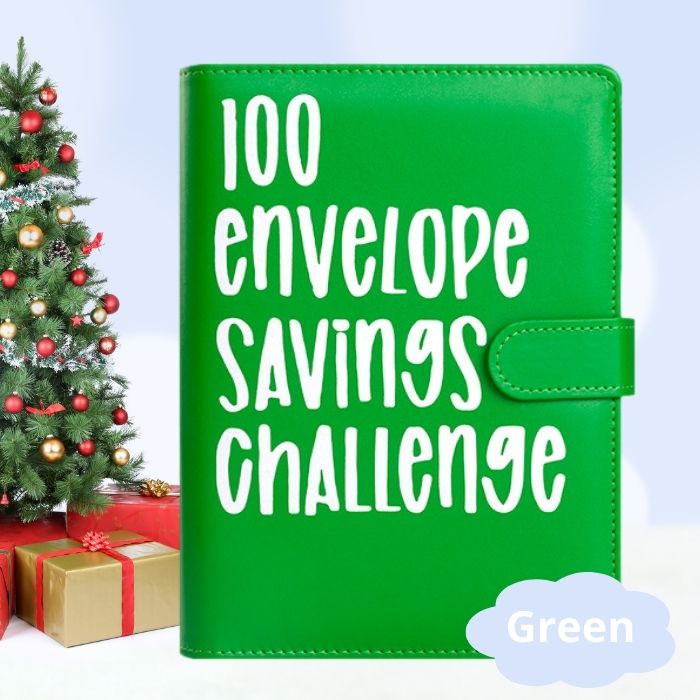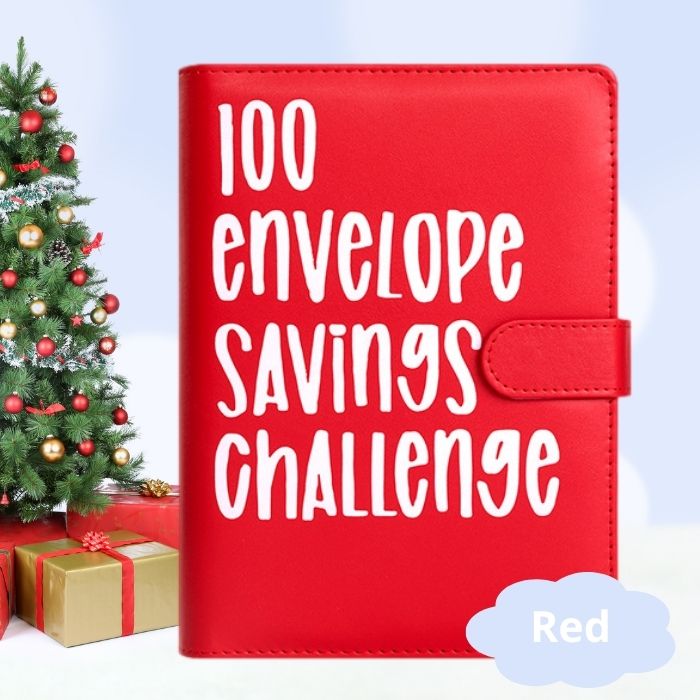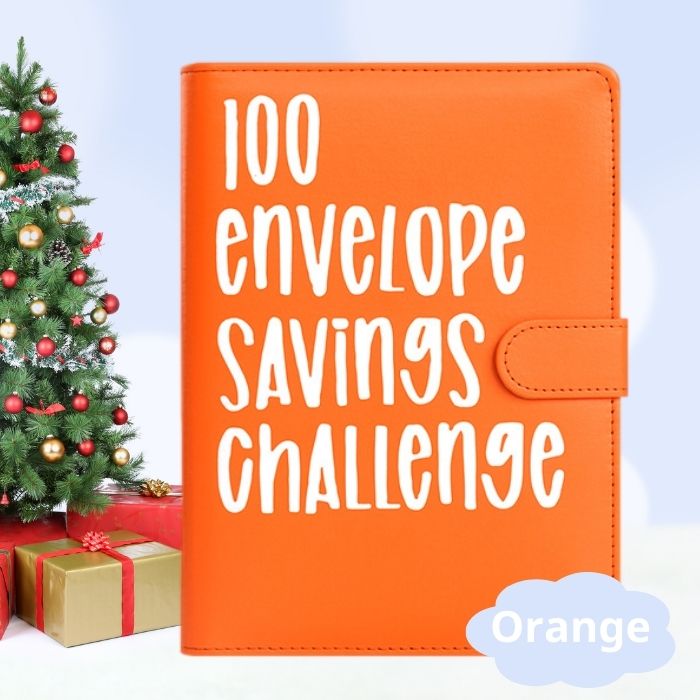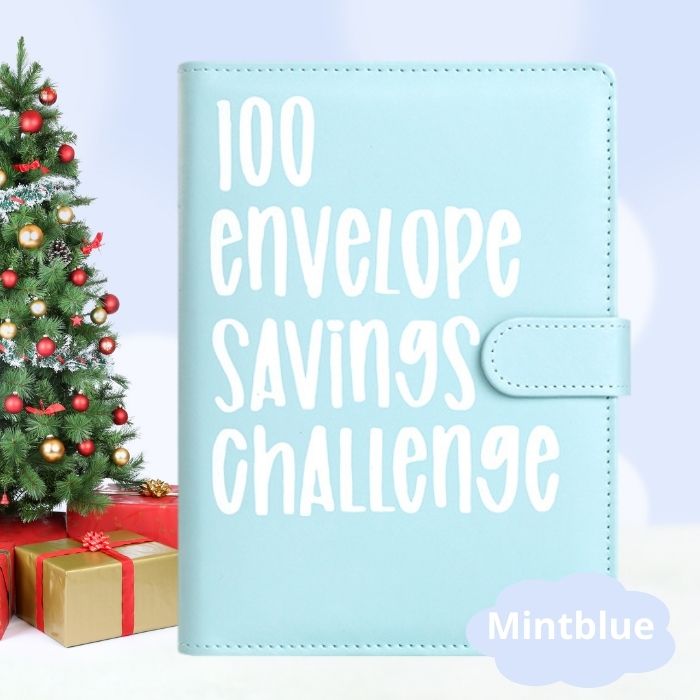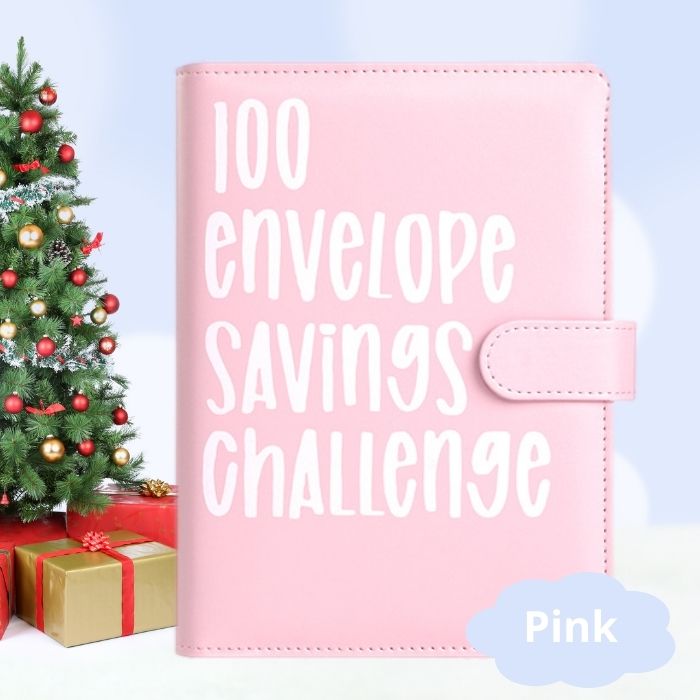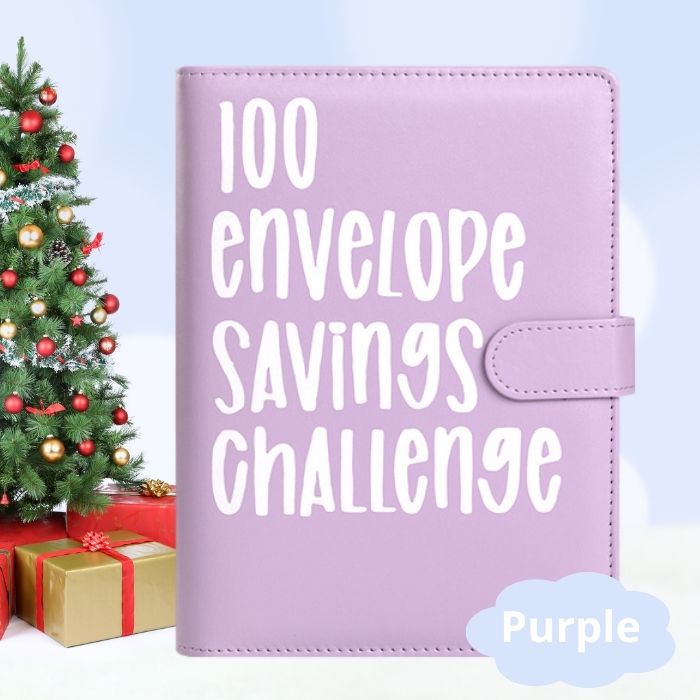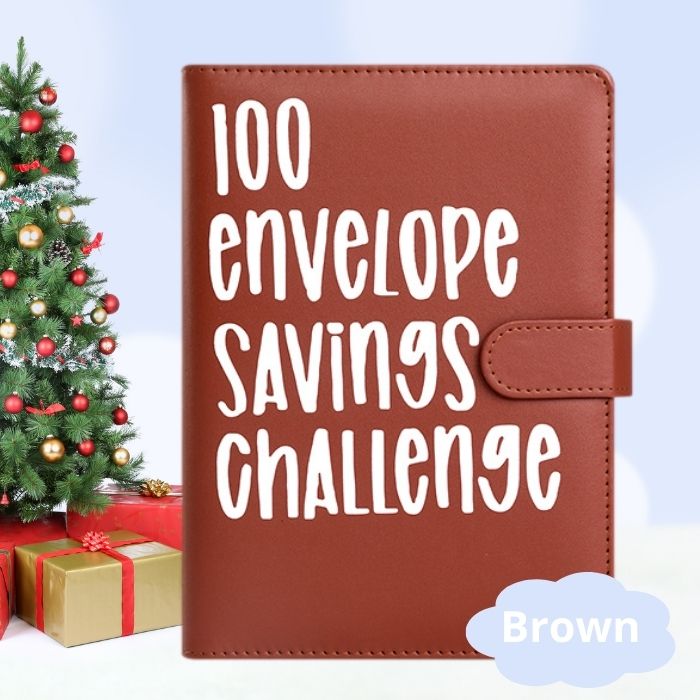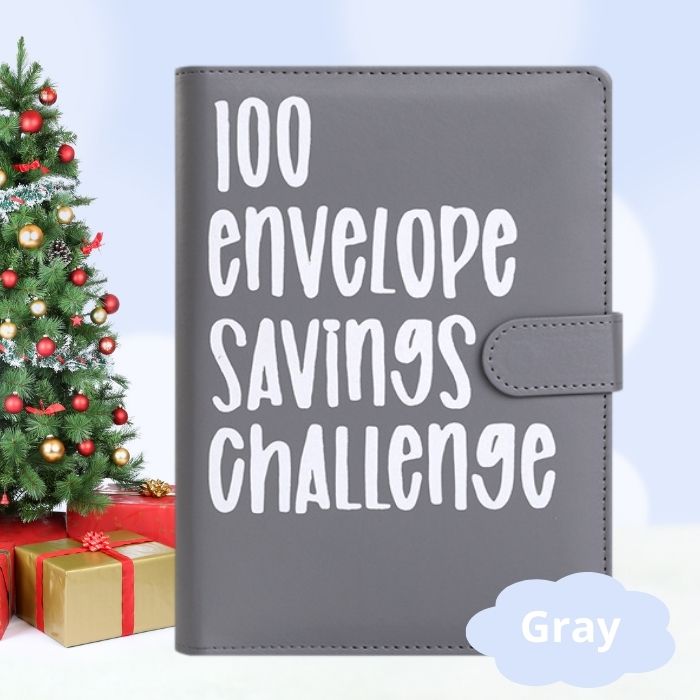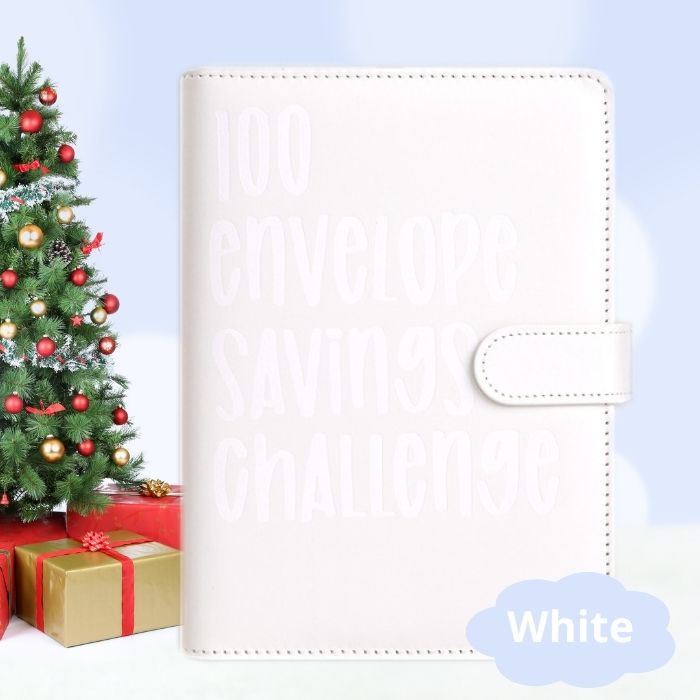 Kickstart your savings for your dream vacation, that shiny new car, your emergency fund, special birthdays, or ANY financial goal you can imagine!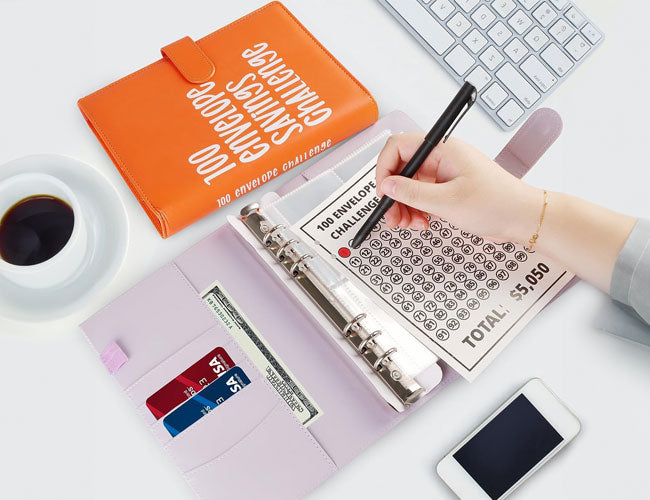 Innovative Savings Approach
Are you weary of conventional savings methods? Our Budget Binder Book adds a touch of fun and engagement to your money-saving and budgeting experience.
It's not just a tool, but an exciting journey towards financial freedom!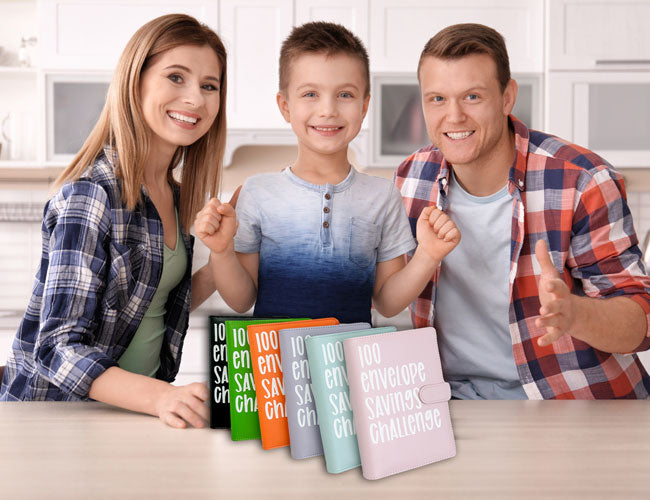 Educational Tool for Kids
This Budget Binder Book is not just a savings tool but also an ideal educational instrument.
It involves the whole family in the savings journey, instilling valuable financial skills in children and making them money-smart from an early age.
Unique Gift Idea
With options to personalize the cover name, this Budget Binder Book serves as a thoughtful and unique gift for family, friends, or even yourself.
Perfect for those aiming to save for vacations, emergencies, birthdays, or any financial goal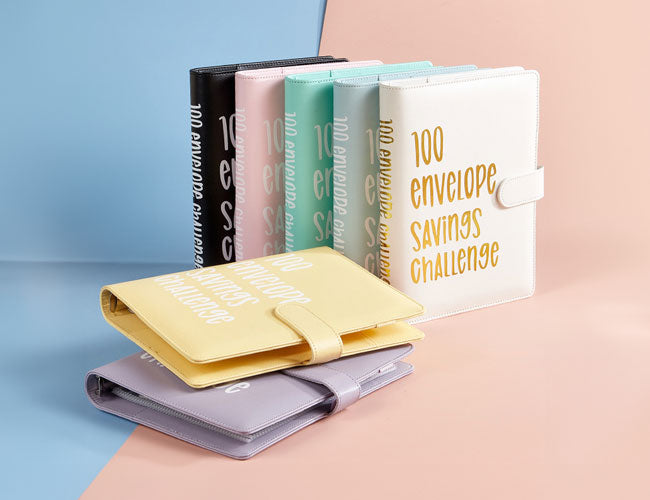 Quality Materials
Crafted from high-quality PU, stainless steel, and paper, our Budget Binder Book is designed to last.
It comes in a variety of colors and weighs just 0.4 lbs, making it lightweight yet sturdy.
Secure Shopping

Our store uses SSL encryption to ensure your payment information is always secure

Free Shipping

Free Shipping worldwide for all orders over $50

30 Days Free Returns

Free return within 30 days after receiving
So glade I purchased this!
I have a tough time trying to save, but for some reason this makes it easier. Makes it sort of fun. Would recommend for ANY age!
Great savings fun...
This has made saving fun. Pulling out cash here and there to put and build up for something we want really helps. It makes it over all fun and enjoyable. You forget about the cash being stored away which is nice. The whole out of mind thing. There is nothing bad to report about this.
Durable
Goid quality. Nice colors. Pages inside have pockets for bills front and back that don't tear easily. Comes with stickers to apply numbers to the pockets.
Good idea to save money !
I like the purple color and the design of this envelope. Feel satisfied and happy when you put money in the small pocket every day.
Motivates me to put money aside
Fun , motivate me to save money