NEW: 🏆 2023 RATED TOP SHOWER COMPANION
If you love catching up on TV, videos, or news while showering, our shower phone holder is designed just for you!
🌀 Unique, retractable, 360° rotation
💦 Double-layer waterproof, anti-fog design
🛠️ Easy, no-punch installation
📐 Fits phones up to 7 inches
🎁 Ideal gift for family and friends
"Hubby loves this thing! He listens to the morning news summary. Adhesion - STURDY. Appearance - DECENT. If you want your phone in the shower to listen to news, music, podcasts well then let this caddy be your shower buddy. Easy to install, durable, and easy to clean."
⭐⭐⭐⭐⭐ - Raquel
View full details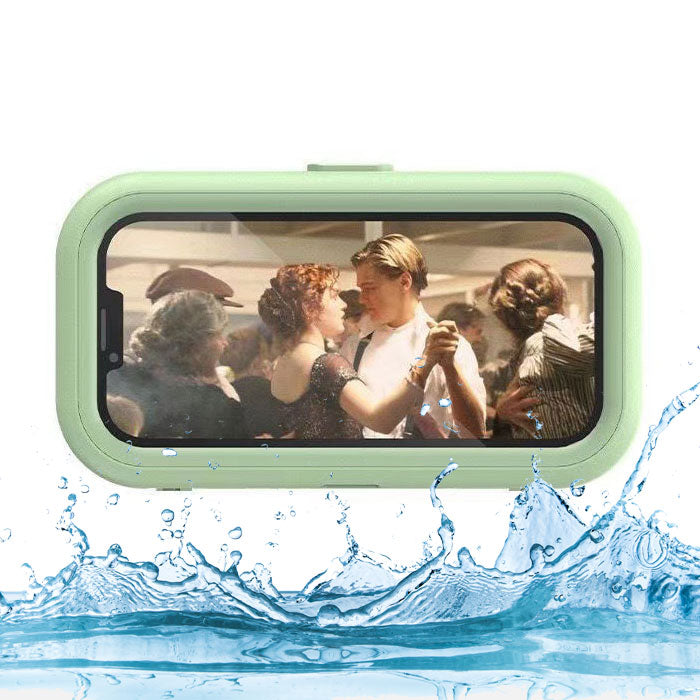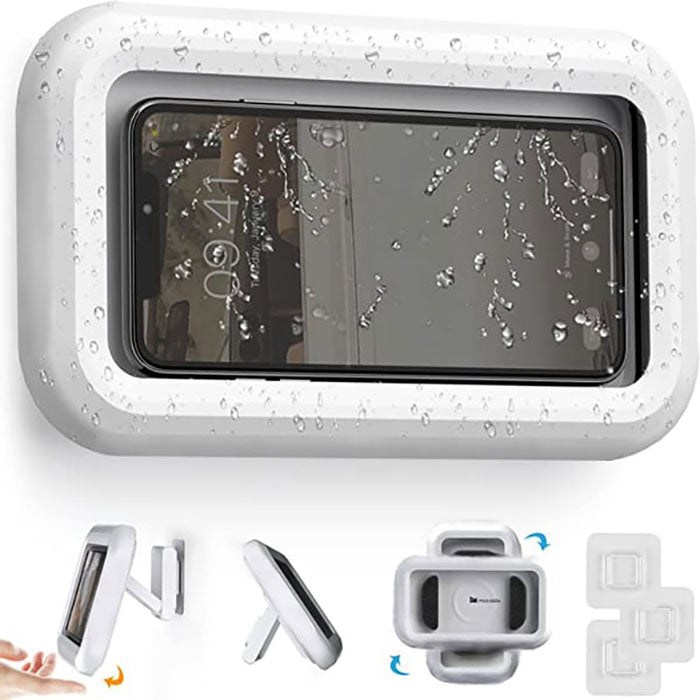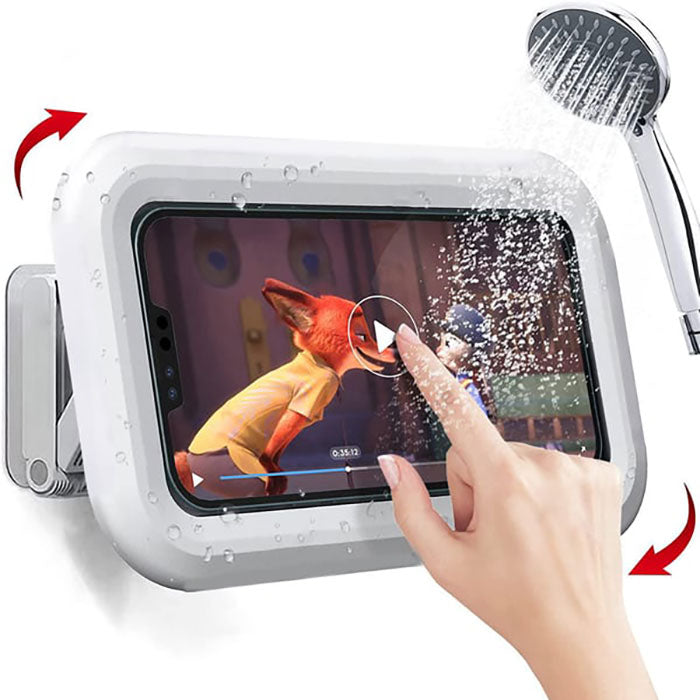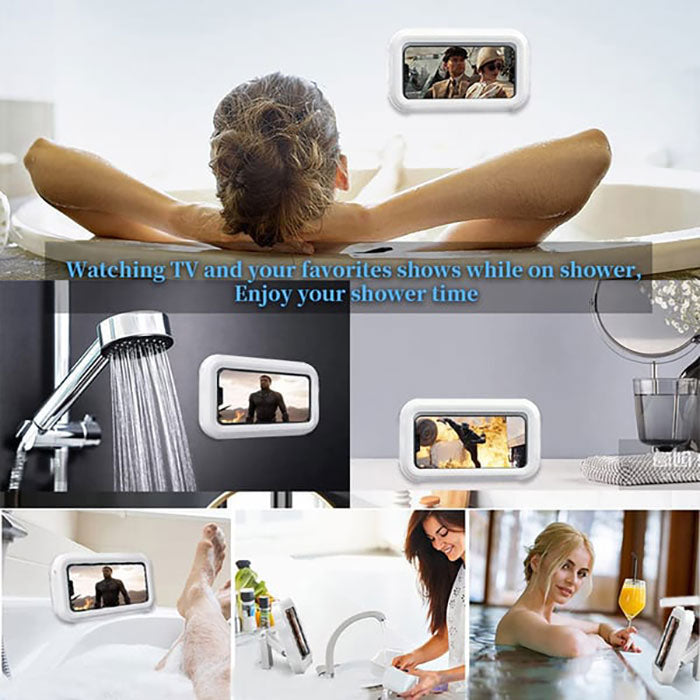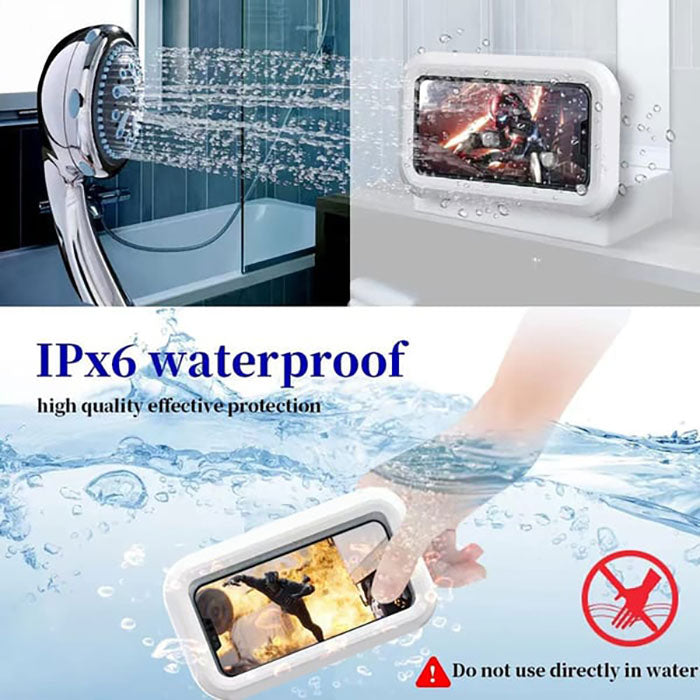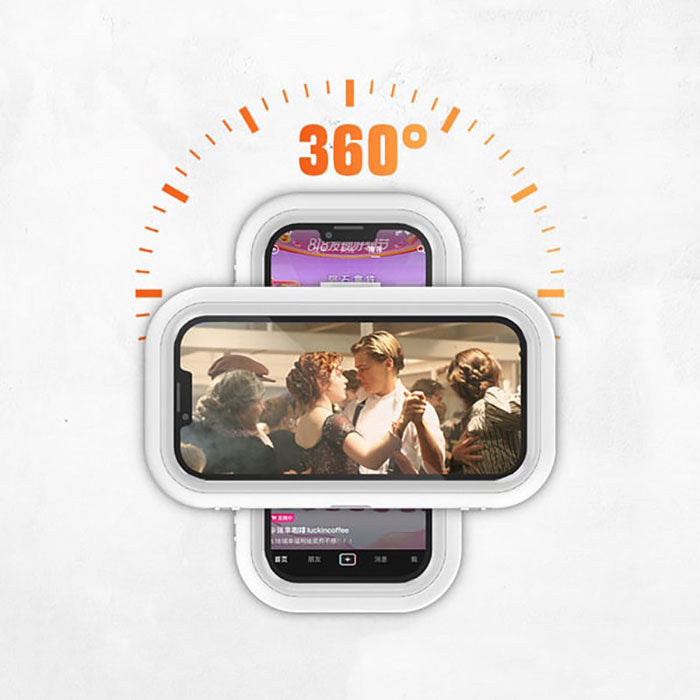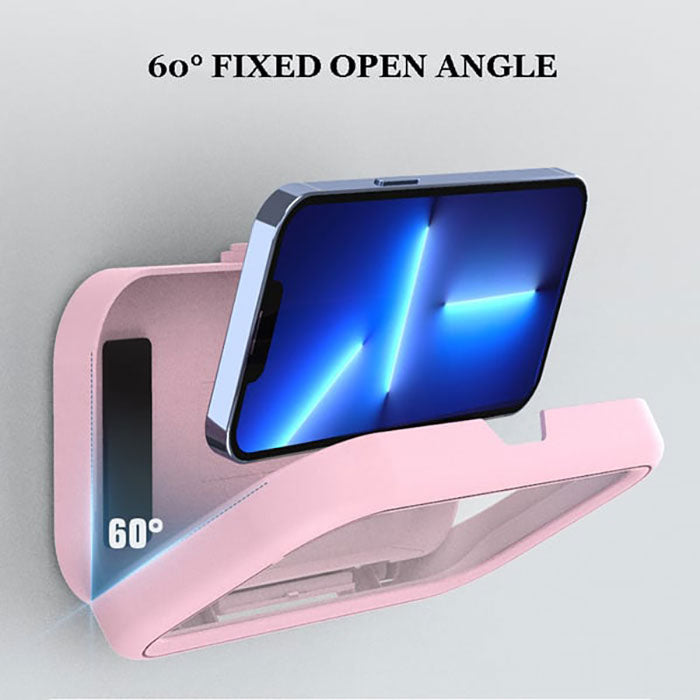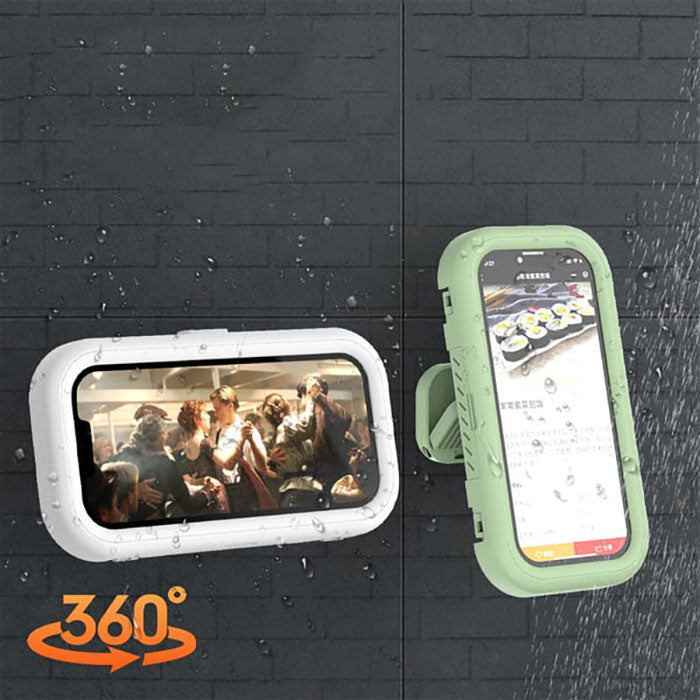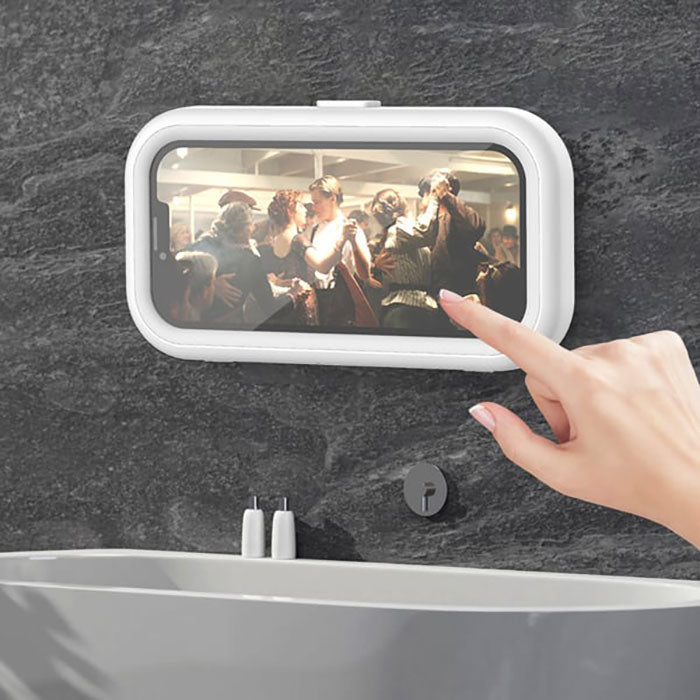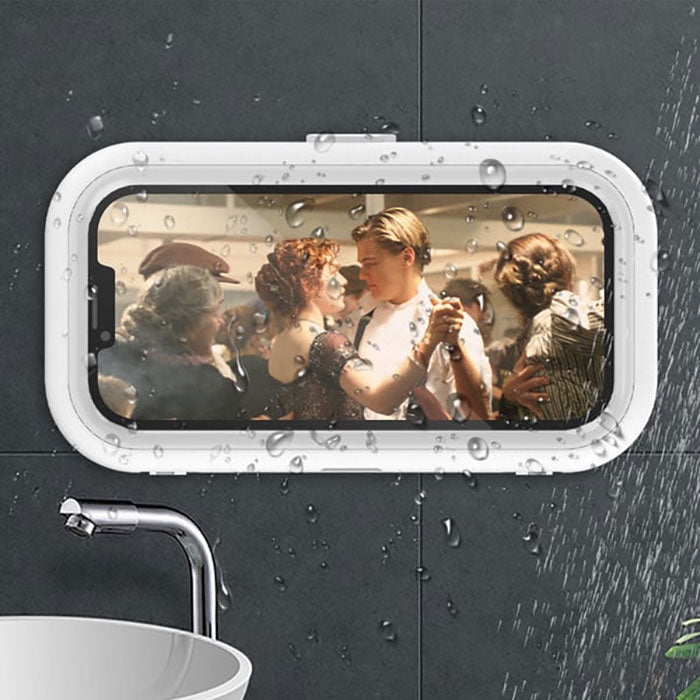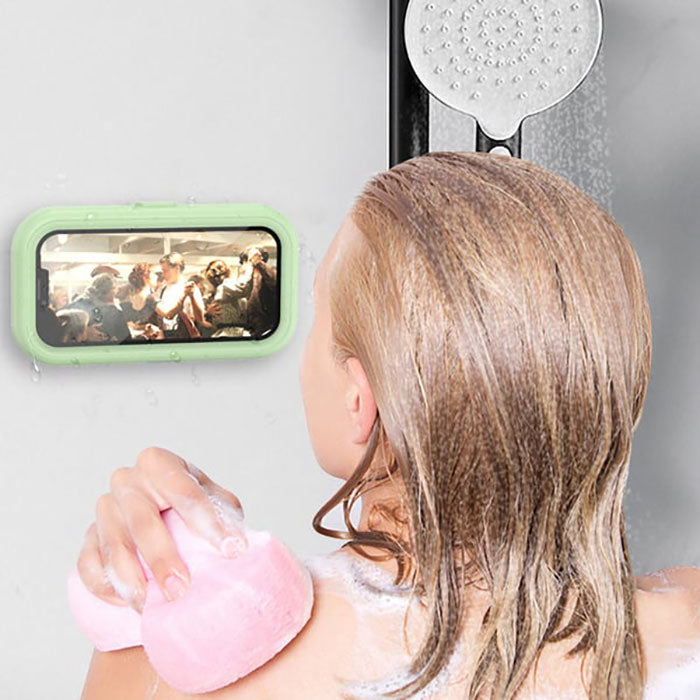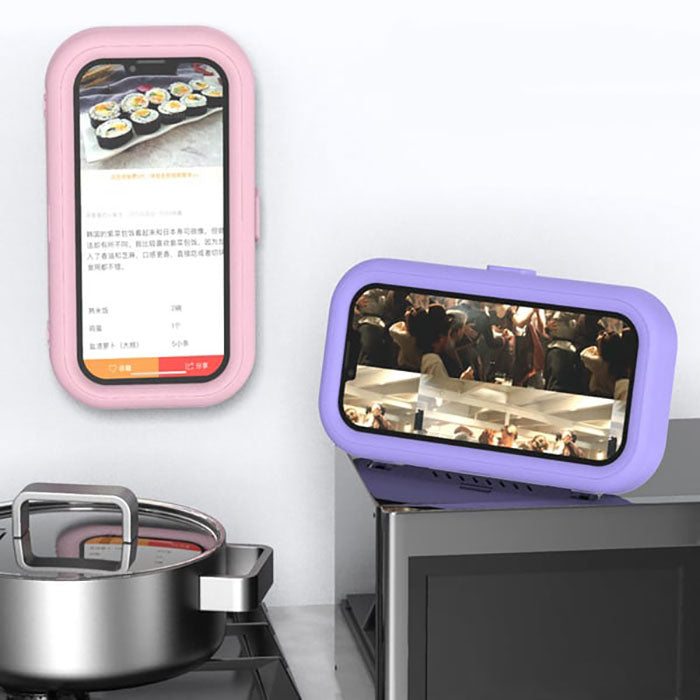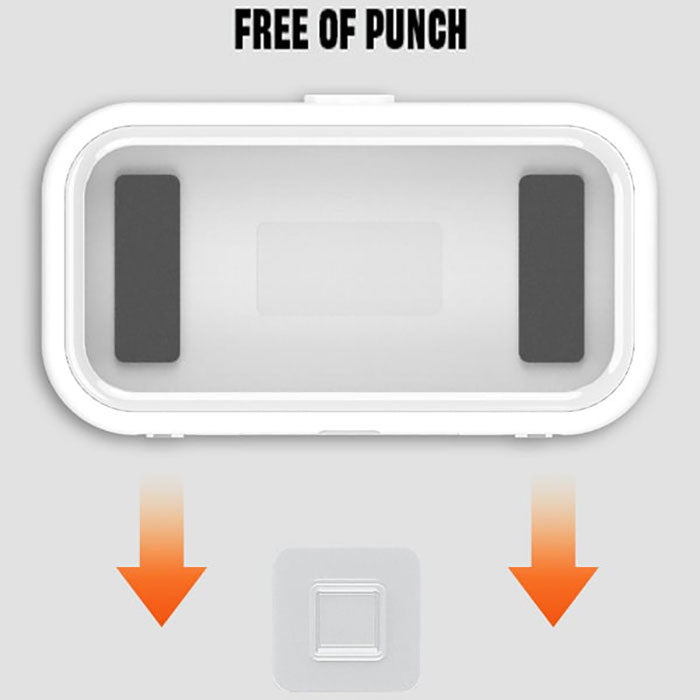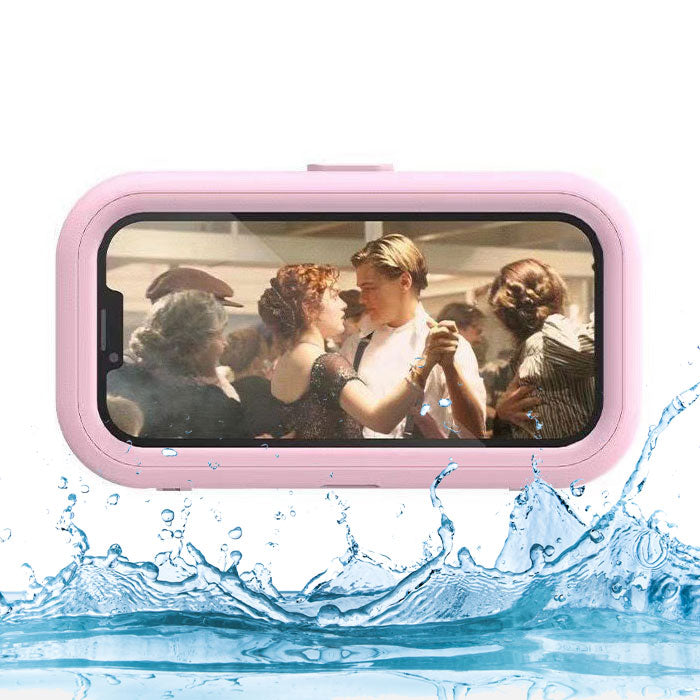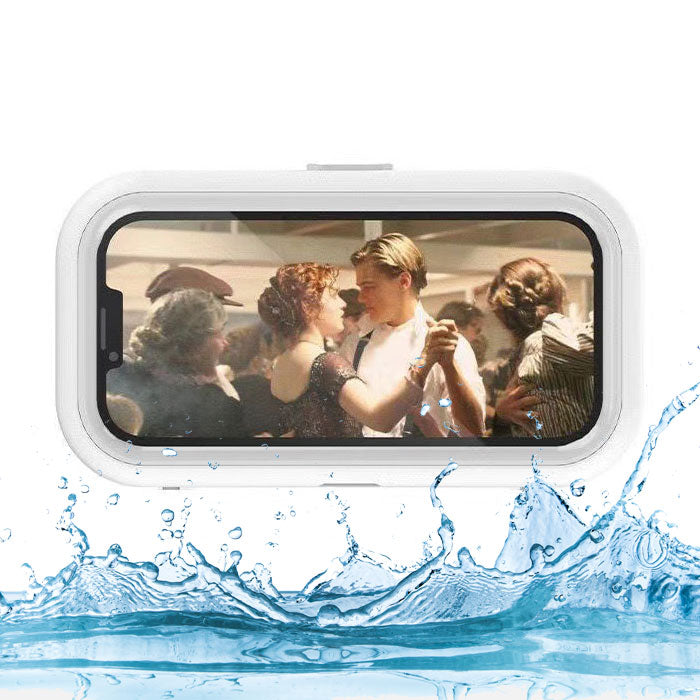 Ever struggled with missing important calls or entertainment while in the shower? Worried about water damage to your phone? Introducing our innovative shower phone holder - the perfect solution to keep you connected and entertained, even in the shower!!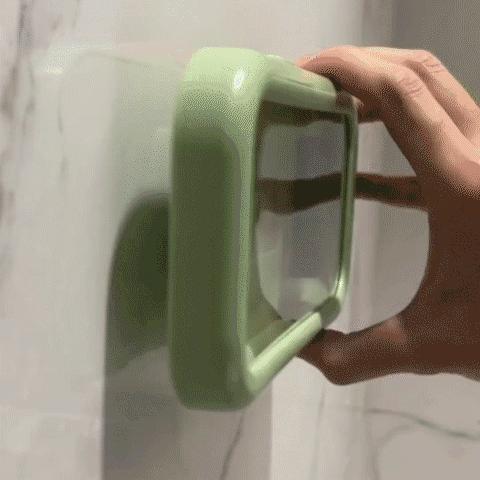 New Upgrade, Retractable, Angle Adjustable
The unique design of the retractable adjustable holder not only has 360 degree arbitrary rotation, it can easily achieve free retraction, which makes the up and down adjustable angle increase significantly.
The shower phone holder can be extended by up to 2.3in, allowing the phone screen to be displayed at the right angle.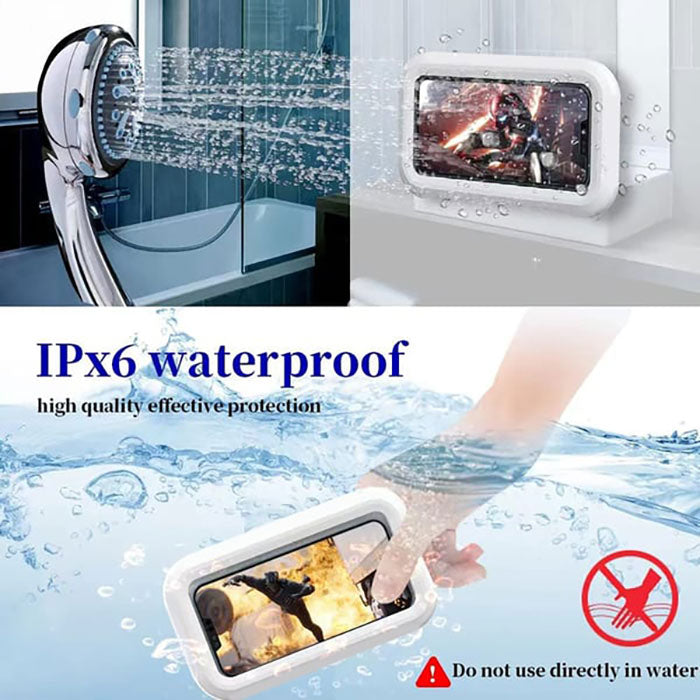 Waterproof and Anti-fog
The shower phone holder is made of high quality ABS, EVA and other friendly materials. Featuring a double-layer waterproof construction with an internal waterproof strap design and full wrap-around storage, it is impervious to water vapour and shower splashes.
Note that it is forbidden to completely immerse the product in water.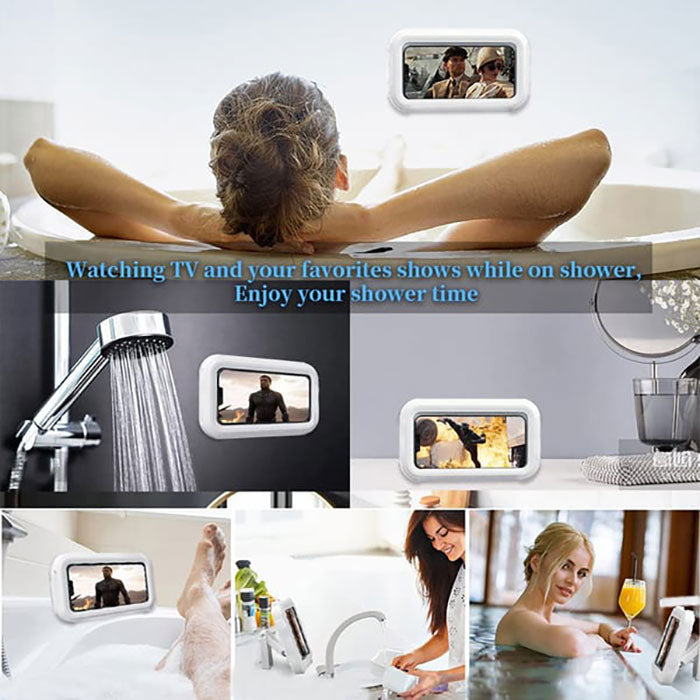 HD, High Sensitive Touchable Screen
With a 3mm high definition, high transparency and high sensitivity touchable screen, it does not affect the viewing quality and operating experience at all.
You can check your text messages or emails, watch YouTube, TikTok, Netflix and let your tired body enjoy a more relaxing shower after a long day.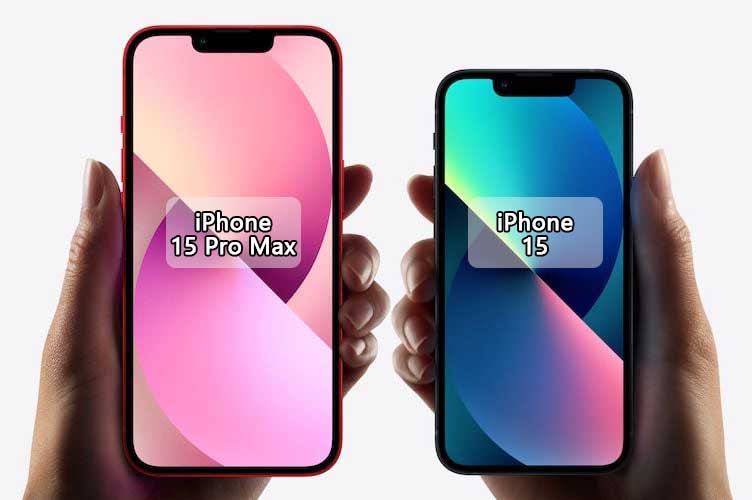 Suitable for Most Phones
Suitable for mobile phones with screen size less than 7 inch. We offer a 2 year warranty, if you have any questions about the product, please feel free to contact us.
Note: If your phone comes with a home button, then we recommend you to turn on the virtual button of your phone when using the bathroom phone waterproof case.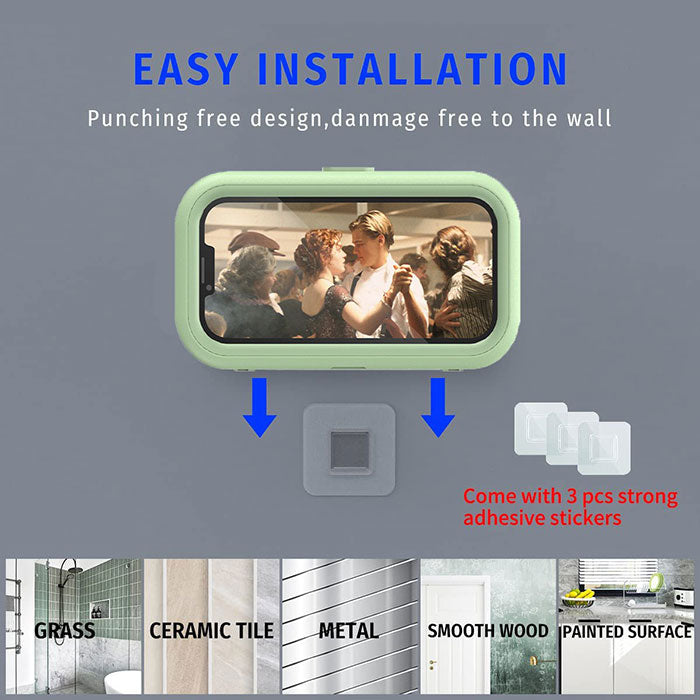 Easy to Install, No Punching
The product includes 2 adhesive wall hooks. You just need to clean the wall and attach the adhesive to it, then place the shower phone case onto the adhesive, and it's ready for use.
Note that when installing adhesive wall hooks, you need to ensure that the wall surface is dry. For example, in bathrooms, kitchens and on mirrors.
Secure Shopping

Our store uses SSL encryption to ensure your payment information is always secure

Free Shipping

Free Shipping worldwide for all orders over $50

30 Days Free Returns

Free return within 30 days after receiving
Perfect to sing karaoke in the shower w out destroying your phone!
I absolutely love this, bought it when it came back in stock. I love to listen to music in the shower and this works amazingly! I can easily access my phone in the shower without destroying my phone.
Love it!
I wish I ordered this so long ago. It will definitely come in handy for me! And I love That it comes with extra sticker holders to place else where in the tub or around the house. It holds my Pro max iPhone with my thick phone case perfectly!
Durable, easy to install
Kids love playing music during their showers and this is perfect to hold their phone! Easy to install and touch screen works great. Love that you can turn your phone in the holder too.
Holds very good
I have a iPhone pro 14. It fit in very well. It also does not block the sound and the water can not get in. The best part is that it hold well. And the rotation is good, you can view the screen at any angle.
Waterproof, sturdy, kind of bulky
I bought this as a gift for my husband. He likes to bring his phone in the shower to watch golfing videos. I didn't want him to get his phone wet and damage it so I bought this protective case. The suction is amazing. We've had it for awhile now and my husband uses it everyday. For a regular iPhone it's kind of big. The touchscreen doesn't work through the screen very well.